Members Area
Contact Us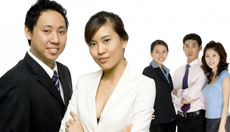 Address
:

Suite 801 Enterprise Building

524 Quintin Paredes Street

Binondo, Manila 1006

Philippines

Tel
:
(+632) 245.7681 / 310.1814
Fax
:
(+632) 310.2815 Local 7991
Email
:
inquiries@nextwave.ph
Our Team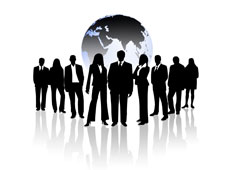 People are our best assets. We maintain a team of highly experience and qualified professionals and engineers trained in aspects of telecom and information technologies to consistency course the company's technical operations on track to guarantee our customers of a highly efficient and effective technical support.
---
We have the people, knowledge, and experience to evaluate, design and implement the most effective technology solutions for your business.
Our team and expertise is focusing on utilizing a cost-effective solutions and strategies to satisfy the customer needs and standard requirements.
We can provide technical support ensuring and allows customer to stay focused on core competencies.
With the technical expertise and focused commitment to properly plan and manage the fast paced project we will meet timelines and business objectives.
We provide a unique ability to interpret and communicate with your technical people whom we can provide technical details, documentation and information that assist all groups in understanding and achieving their objectives.
We work as part of your staff to create a team focused on your needs and project requirements, helping you to achieve your objectives in today's fast paced construction schedule.
We provide technology savvy consultants and engineers with expertise to develop the design specifications and provide project management plans that make your expansion and future project a success.
We are committed to keep everyone focused on the objective and meet the scheduled due date.
We offer assistance from initial planning to turnkey solutions to help you with your new and existing facilities to fill the void and provide total solutions.