Members Area
Contact Us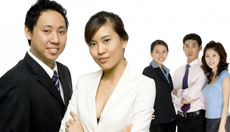 Address
:

Suite 801 Enterprise Building

524 Quintin Paredes Street

Binondo, Manila 1006

Philippines

Tel
:
(+632) 245.7681 / 310.1814
Fax
:
(+632) 310.2815 Local 7991
Email
:
inquiries@nextwave.ph
Core Values
We commit to these values to guide our goals, objectives, decisions and our commitments.
We place God above all.
We stand in relation to the goals of the company.
We will always place the Customer First.
We maintain the highest standards of ethical conduct in all our activities.
We believe in long-term relationships with both our customers and our partners.
We ensure that the quality of our service is a primary focus throughout every project.
We will keep our efforts focused and always maintain a healthy balance.
We work together to help and meet our common goals.
We treat others with the highest degree of dignity, equality and trust.
We will make sure our customers must be totally pleased with our products and services.
We keep transparency not only to the customers but also among our stockholders and its employees for better and profitable growth.
We ensure the credibility of our organization in the eyes of customers by making efficient and effective in our approach to give our best solution anytime.
We take responsibility to continue investment in newest technologies that will allow us to leverage our capabilities across wider markets.
We will provide our customers with the most up-to-date, state-of-the-art technology, leading-edge solutions and cost-effective products available based on the standard assured quality.
We are committed to identify and support customer problem and needs to give quality of service and proven effective solutions.
We commit to provide our clients with the integrity and expertise for your project to ensure complete and timely implementation of your business decisions.
We are committed to meet the needs and exceed highest expectations of our customer-oriented policy.